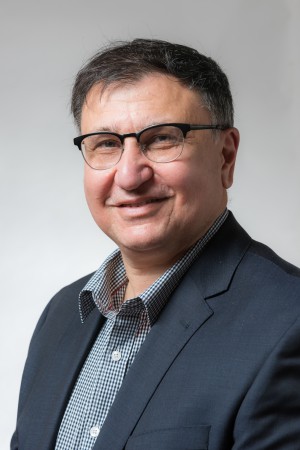 Conductor Adelaide Youth Sinfonia
Minas Berberyan was born in Sofia, Bulgaria. At the age of 9 he was accepted to the Special Music School in Sofia, where he studied with Joanna Strateva, later continuing his studies at the Bulgarian National Academy of Music, studying under Prof. Josef Radionov.
Minas gained his first professional experience whilst still a student working as a freelance player with both the Sofia Philharmonic Orchestra and the Bulgarian Radio and Television Orchestra. Soon after graduating, Minas moved to South Africa where he joined the National Chamber Orchestra in the position of Concertmaster. During that period he became actively involved in education and outreach, particularly among disadvantaged children in South Africa.
In 1994 he joined the National Symphony Orchestra of the South African Broadcasting Corporation in Johannesburg as Assistant Concertmaster. He became a regular performer in the local music scene both as soloist and chamber musician and recorded extensively for broadcasting purposes as well as commercial recordings.
Minas taught violin and viola and directed several ensembles including the Johannesburg College of Education, The Alliance Française of Johannesburg, St John's College and the National school of the Arts.
Towards the end of 2001, Minas together with his wife Erna [also a violinist] decided to move to Australia where he gained a position with the Adelaide Symphony Orchestra. He acted as Co-Concertmaster during the 2003-2004 season including the complete Wagner Ring Cycle.